We create tailor-made, uncompromising and enchanting e-commerce experiences.
Strategy, concept & design
Our experienced UX specialists develop together with you a strategy focused on your customers and a tailor-made user experience.
Integrate existing systems
We have successfully connected Microsoft Navision, Crossbase, Smallinvoice and Google Spreadsheets with existing systems.
Individual shop development
No matter how complex your processes are, with our software and our experience we can achieve the impossible.
Operations, support & growth
Concentrate on your core competencies and let us operate, support and optimize your online shop and help your business grow again.
Would you like to find out more about our offer? We are happy to help.
Contact us now!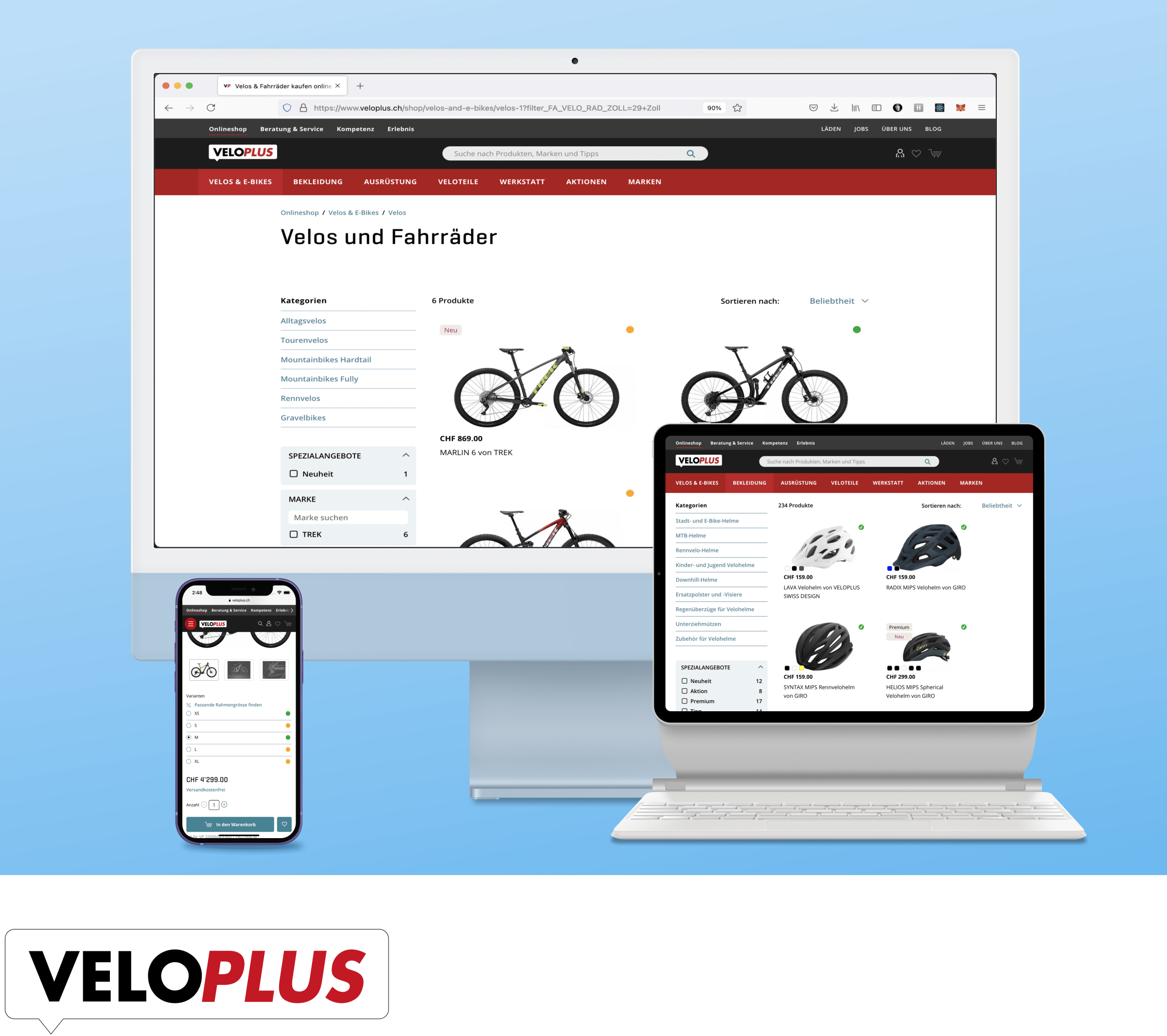 No. 1 online shop for bicycle accessories, bicycles and e-bikes in Switzerland, with return processes, evaluation, product configurators, search with type-ahead suggestions from the CMS and product catalog and self-service portal with user profile and order information.
Connection to Legacy ERP (AS / 400) and Microsoft Navision based PIM. Availability from multiple locations.
Our services:
Technology
Search
Software Development
Business
Services of our partner:

Project Management
Concept
Layout
User Experience
Software Development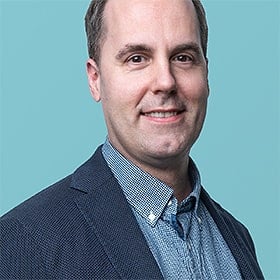 Uncomplicated and with agile software development, we were able to raise our e-commerce platform to a new level. The conversion to a "headless" API-first architecture now enables us to further develop the microservices / system parts independently of one another or, if necessary, to replace them individually. With the Next.js Frontend Framework, we have increased the speed of our web shop significantly, since only the necessary content is reloaded instead of rendering the entire website. With Unchained we have found a partner who is familiar with the latest technologies, provides competent advice and programs the web shop state-of-the-art.
Thomas Katz
Publicare
In-house open source e-commerce technology
We use modern, open source, proven and future-oriented technologies to build uncompromising e-commerce solutions, which can later be operated and further developed by other service providers.
Unchained Engine
Our core product is a modular open source kit for individual enterprise omnichannel B2B and B2C e-commerce solutions. We rely on headless technologies, use Node.Js and GraphQL and can connect your PIM or ERP such as Microsoft Dynamics Nav or SAP ERP R / 3 to our API.
Discover more information for developers
Fast results instead of time-consuming specifications
Uncomplicatedly agile: Iterative development with as little loss of coordination as possible: direct communication, senior engineers and customer contacts take on the role of the traditional project manager.
We are a reliable partner for our customers who will turn your e-commerce project into a success story.
Do you have challenges in e-commerce? We are looking forward to it.